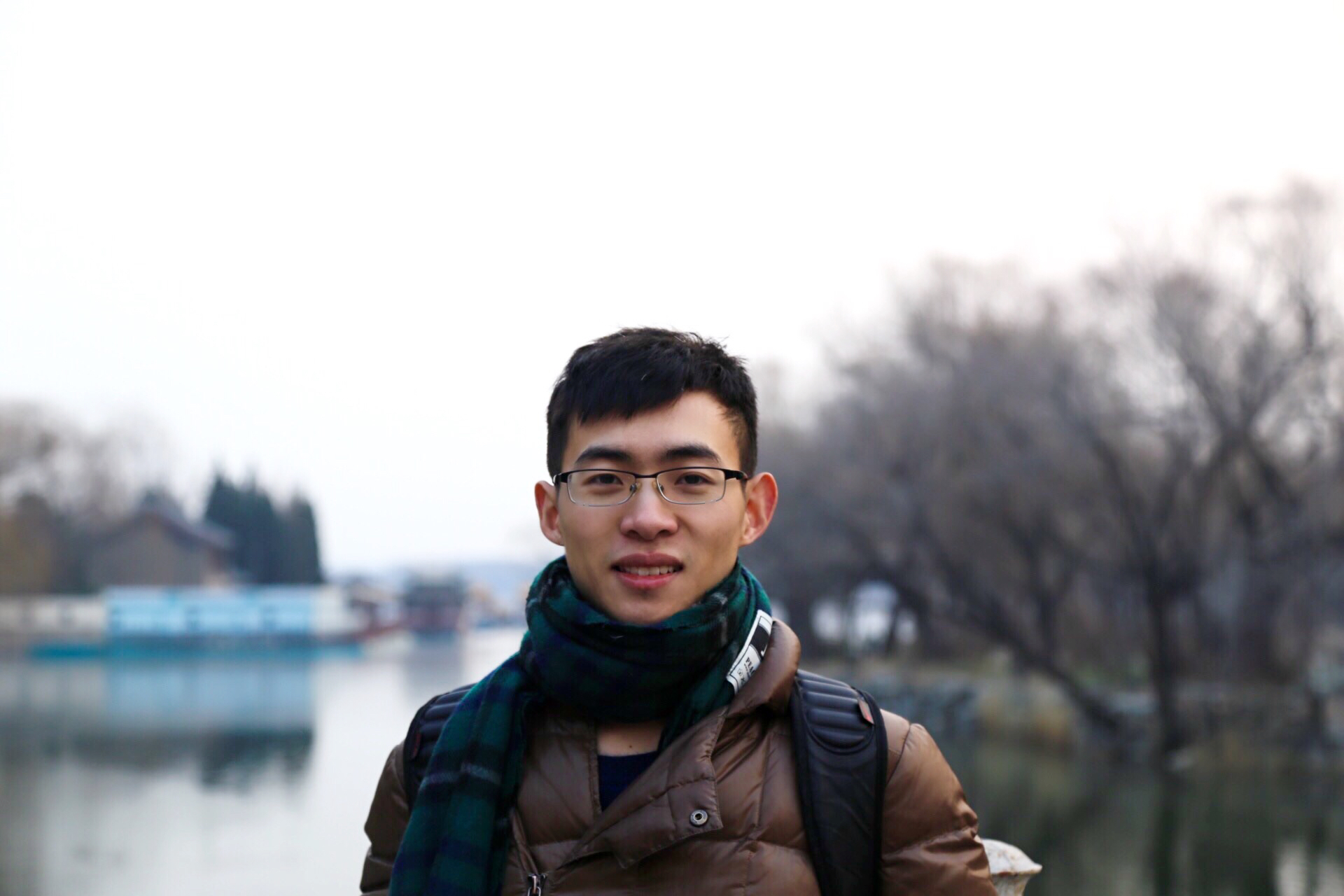 Hang Zhou(周航)
Ph.D. Student
CAS Key Lab of Electromagnetic Space Information
Dept. Information Security
University of Science and Technology of China (USTC)
Email: zh2991 at mail dot ustc dot edu dot cn
[Curriculum Vitae] [GitHub] [Google Scholar]
I am a Ph.D. student at CAS Key Lab of Electromagnetic Space Information in USTC. I do research on multimedia security, which involves steganography and steganalysis on new-type objects (texture, 3D mesh, 3D point cloud etc) and attacks and defenses of neural networks with Professor Nenghai Yu and Professor Weiming Zhang.
I received my B.S. in Communication Engineering from Shanghai University (SHU) in 2015, where I worked with Professor Zhenxing Qian.
News!
One paper has been accepted by TMM!


Two papers have been accepted by TIFS!




Experience

2017.10-2018.1 Student intern, Machine Learning Group (ML-3) in Microsoft Research Asia, supervised by lead researcher Taifeng Wang.

Publications

Journal Papers

Hang Zhou, Kejiang Chen, Weiming Zhang*, Yuanzhi Yao and Nenghai Yu, Distortion Design for Secure Adaptive 3D Mesh Steganography, In IEEE Transactions on Multimedia (TMM), 2018 [Codes] [PDF]

Han Fang, Weiming Zhang*, Hang Zhou, Hao Cui and Nenghai Yu, Screen-Shooting Resilient Watermarking, In IEEE Transactions on Information Forensics and Security (TIFS), 2018 [PDF]

Wenbo Zhou, Weixiang Li, Kejiang Chen, Hang Zhou, Weiming Zhang* and Nenghai Yu, Controversial 'Pixel' Prior Rule for JPEG Adaptive Steganography, In IET Image Processing, 2018 [PDF]

Kejiang Chen, Hang Zhou, Wenbo Zhou, Weiming Zhang* and Nenghai Yu, Defining Cost Functions for Adaptive JPEG Steganography at the Microscale, In IEEE Transactions on Information Forensics and Security (TIFS), 2018 [PDF]

Han Fang, Hang Zhou, Zehua Ma, Weiming Zhang*, and Nenghai Yu, A Robust Image Watermarking Scheme in DCT Domain Based on Adaptive Texture Direction Quantization, In Multimedia Tools and Applications (MTA), 2018 [PDF]

Mohsin Shah, Weiming Zhang*, Honggang Hu, Hang Zhou, and Toqeer Mahmood, Homomorphic Encryption-Based Reversible Data Hiding for 3D Mesh Models, In Arabian Journal for Science and Engineering (AJSE), 2018 [PDF]

Hang Zhou, Kejiang Chen, Weiming Zhang*, Zhenxing Qian, and Nenghai Yu, Targeted Attack and Security Enhancement on Texture Synthesis Based Steganography, In Journal of Visual Communication and Image Representation (JVCIR), 2018 [Dataset] [Codes] [PDF]

Ruiqi Jiang, Hang Zhou, Weiming Zhang*, and Nenghai Yu, Reversible Data Hiding in Encrypted Three-Dimensional Mesh Models, In IEEE Transactions on Multimedia (TMM), 2017 [Codes] [PDF]

Hang Zhou, Kejiang Chen, Weiming Zhang*, and Nenghai Yu, Comments on `Steganography Using Reversible Texture Synthesis', In IEEE Transactions on Image Processing (TIP), 2017 [Codes] [PDF]

Zhenxing Qian*, Hang Zhou, Xinpeng Zhang, and Weiming Zhang, Separable Reversible Data Hiding in Encrypted JPEG Bitstreams, In IEEE Transactions on Dependable and Secure Computing (TDSC), 2016 [Codes] [PDF]

Conference Papers

Zhenxing Qian*, Hang Zhou, Weiming Zhang, and Xinpeng Zhang, Robust Steganography Using Texture Synthesis, In Advances in Intelligent Information Hiding and Multimedia Signal Processing (IIH-MSP), 2017 [PDF]

Jiajia Xu, Hang Zhou, Weiming Zhang*, Ruiqi Jiang, Guoli Ma, and Nenghai Yu, Second Order Predicting-Error Sorting for Reversible Data Hiding, In International Workshop on Digital Watermarking (IWDW), 2016 [PDF] [slides]

Kejiang Chen, Weiming Zhang*, Hang Zhou, Nenghai Yu, and Guorui Feng, Defining Cost Functions for Adaptive Steganography at the Microscale, In IEEE International Workshop on Information Forensics and Security (WIFS), 2016 [PDF]

Thesis

Locating Object Proposals from Edges, Bachelor Thesis, supervised by Wei Shen. [PDF]

Collaborators

Kejiang Chen (Ph.D. student, Dept. Information Security, University of Science and Technology of China)

Since April 2017